2nd Annual Golf Scramble Fundraiser for Local Veterans
Sam C. Mitchell & Associates is thrilled to assist with the 2nd annual Golf Scramble Fundraiser, an important and exciting event to raise money for the Veteran's Honor Flight of Illinois. Last year's event was an incredible success as the community was able to donate $35,000 to veterans for the flight. The Golf Scramble Committee would like to thank those individuals and businesses who generously donated their time and money for the event.
This event would not have been possible without the support of our Corporate Sponsors including Lakeside Veterinary, Forbes Financial, Cook Portable Warehouse, Illinois Healthcare, and Sam C. Mitchell & Associates
We still have several levels of sponsorship and we encourage all members of the community to play their part in raising funds for this extremely valuable cause. Join us on June 13 from 1:00 PM – 5:00 PM at Hickory Ridge Golf Course in Carbondale. To learn more about this event, including how you can attend or show your support, click here. We look forward to seeing you there!
Here is an overview on what to expect on the day of the event:
GOLFER CHECK-IN:
10:30 a.m. – 12:15 p.m.
LUNCH:
11:30 a.m. – 12:15 p.m.
Catered by One Hot Cookie
OPENING CEREMONY:
12:15 – 12:30 P.M.
The opening ceremony will include the Presentation of Colors, the singing of the National Anthem, and distribution of the challenge coin.
CLOSING CEREMONY:
Following golf, we will share the story of the Honor Flight. During this time, we will also be asking for donations from you. 100% of the proceeds go directly to the Veteran's Honor Flight of Illinois.
AWARDS:
Awards will be given to 1st and 2nd place finishers in Championship Flight and 1st and 2nd place finishers in "A" Flight. Prizes will also be given to contest winners which include closest to the pin, longest drive, and straightest drive.
Veteran's Honor Flight of Illinois – Tuesday, May 14th
Honor Flight is dedicated to honoring our veterans with a free trip to Washington DC to visit their monuments and memorials. The upcoming Honor Flight is this Tuesday, May 14. Sam C. Mitchell & Associates attorney Matthew H. Caraway had been selected to be a guardian on this flight. Matt is a Veteran himself serving his country 7 years in the Illinois Air National Guard. Supporting our community to the best of our ability has always been our firm's priority, as we proudly give back any way we can.
How Honor Flight Works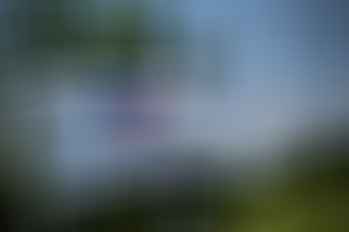 One-day trip to Washington DC with visits to the National WWII Memorial and Korean Ware Memorial along with other stops.
Veterans pay nothing for the trip. Veterans Honor Flight of Illinois covers airfare, bus fare, entry fees, food, and supplies.
Veterans must apply to be selected for a flight. Deadlines for specific flights apply, generally 30 days prior to the flight.
For more information, go to https://www.veteranshonorflight.org/how-honor-flight-works
Injured in West Frankfort? Seeking Legal Representation You Can Trust? Contact Us
With Sam C. Mitchell & Associates on your side, rest assured you are in the hands of experienced and success-driven advocates with one goal in mind: delivering you the most optimal results possible. We have proudly recovered over $100 million on behalf of our clients and will continue to fight for what is right. Allow our West Frankfort legal team to fiercely defend your rights.
Schedule your free consultation by calling (618) 505-1660 at your earliest convenience.
Categories: